images in the shuttle lavatory.
Lavatory Love Machine
I just learned about this initiative today and immediately joined. I think it is a great way to pursue our goals and this iniative for each member to invite atleast one or more others to join the community is a step in the right direction. Keep up the good work Neelu! It's my turn to bring awareness of this effort to some of my other friends who are in the same quagmire.


Welcome Ajithu!
We will look forward to seeing your friends join IV.
---
wallpaper Lavatory Love Machine
While using the lavatory,
NolaIndian32
04-15 01:10 PM
I should be able to confirm around 3 new recruits this week, all of them are non-IVians but at least 2 of them have supported us previously with the letter writing campaign.

These potential recruits are all US Citizens who want to see us, legal immigrants, finally get our GCs.:)
---
Clifftop cubicles: This former
I saw that. Looks like you are trying to pimp for a lawyer. Learn to stand on your own 2 feet first.

All you have done is made a phone call to a lawmaker office. Before you start a poll go and meet your lawmaker and learn how to talk to lawmakers. That will be a good start.

What made you think that he was associated with a law office? What makes you an authority to ask people to stand on their feet?

Have you talked to your lawmaker(s)? If so enlighten us with the "learn how to talk to lawmakers" part of your crappy post.

I hope not all "senior" members share your optimistic attitude.
---
2011 While using the lavatory,
English Toilet Humor
gcformeornot
04-12 01:43 PM
Hi:

I forgot to attach the G-1145 for electronic notification of acceptance of the EAD applications. However I have sent checks. Is there any way to send the G-1145.. or it does not make any difference whether you send those forms?

NK29

you can send separately. On other forums I read that somebody receiving emails... but it emails doesn't arrive in 24hrs.... as the form mentions...
I guess you can just wait for checks to cash and then get RN from back of it.....
---
more...
with the lavatory and how
BharatPremi,

Can you shed some more light on consular processing? I have 140 cleared and am already in AOS and possibly in NC. Is it possible to "jump fence" now or is it too late?

Short answer is "NO".Assuming direct filing in consular Process, in general it takes less time (for most clear cases around 6 months to 9 months) with comparison to AOS. But that pattern was of old times. Consular processing also has to follow Visa Bulletin. Second factor also need to be considered is what ratio is for consular processing. If 10 % of total EB3 + 2 cases might have gone to consular processing then again those US visa offcies will also be overwhelmed. Seeing July-August load ,this time it is very hard to predict consular processing. But just sake for the argument if my prediction for future visa bulletin will become correct then MOST EB3 - 2003/4-consular processing filers will definately get their GC before December 2008. That surely can not be predicted for AOS seeing namecheck etc.

Note: After some time (2008 end) you will also see fence jumpers (AOS to
consular)as people will hear fast "initial" approvals from consular
processing.
---
lavatory door locks.
everybody is assuming tha CIR will have a chance in 2011.........that is based off the assumption that Dems will still have the house and senate after 2010.....

If there is a hispanic baclkash against the DEMS in 2010.......then no CIR for the forseeable future......

Just my 2 cents........
---
more...
lavatory was a luxury.
there was a rencent drive undertaken by IV which involved getting a list from USCIS (or some other authority) about where the visa #s are being used, right ?

Perhaps something to do with collecting money from the requstor..
Basically, USCIS sent letters to a few folks asking them to pay 5000$ or so to get the list as it involved some programming ?

Where is that ? does anyone know ?

the visa bulletin is just ...what do you say....

Good morning. Type "FOIA" in search box. you will find those threads.
---
2010 Clifftop cubicles: This former
in the shuttle lavatory.
Great Job IV...

I will call every on the list starting now...
---
more...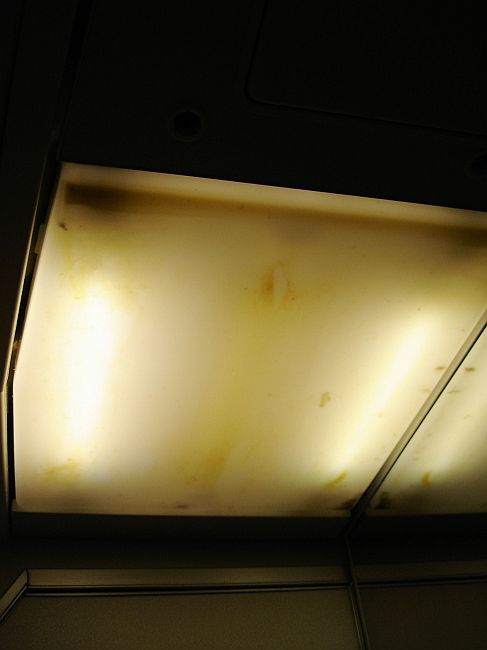 cover in another lavatory:
I need to go to some place where I can spit out my frustration. This is just not done. Completely unfair.
---
hair English Toilet Humor
Lavatory resident
PERM Filed : 10/24/2007
Audit Reply Date : 12/23/2007
Category : EB3
Status : Pending
Processing Center : ATLANTA
---
more...
Lavatory (c by Airbus)
Sent email to few of my friends who have not joined yet. Will talk to them this weekend and make sure they join and may be contribute.


Thank you, Reachag!
Please post here once they join.

Everyone, please bring just ONE member by Dec 31st!!!
---
hot with the lavatory and how
in the lavatories on EK #39;s
I had my fp done on June 19th.
When I spoke to the IO they told me that they have received my "approved" FP on 7/22

thanks, hopefully, we will all get our EAD's shortly. Keeping my fingers crossed. :-(.
---
more...
house the lavatory: good thing
lavatories.
Will do mine!

All EB3i, please come forward....
---
tattoo lavatory door locks.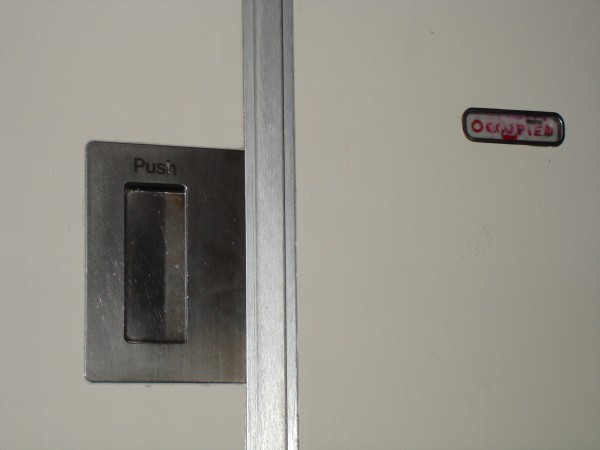 on the lavatory doors:
You are able to walk/ run even if you cannot raise the full amount.
$300 and $500 are targets we set for people to work towards but you can still walk/ run if you cannot raise the full amount. Also, we are suggesting your target amount to be raised over a period of one year and we will be giving out tips for fundraising. The target amounts we set are very nominal and it is fun to raise funds as part of a walking/ running team. I have helped some friends and cousins raise funds for Extrahands, Susan Comen Foundation etc. and it is so much fun and a lot of quality time spent with family, freinds etc. A lot of organizations have mandatory fund raising goals. They set targets like 3500$ to 6000$ and if you cannot raise that amount your credit card will get hit with the balance. However we kept Team IV's fundraising to be voluntary just inline with our organization's goals.

I have already got my Aunt and two of my friends to sign up for Team IV so far. We are going to train together at least once a week and we will organize a fund raising party and contribute all the proceeds to IV.

I am sure you will have lot of fun with this.


So this $300/$500 collection target is something to work towards, but once I am in the team, I get to run/walk even if I am unable to raise the full amount, right?
---
more...
pictures lavatory was a luxury.
a lavatory) brought me for
Hassan, How did you create this poll?

Can someone please create a poll for ROW RDs. It should be monthly banded
between May to Aug 2007.
I don't find an option for me to create a poll.
---
dresses in the lavatories on EK #39;s
They called me Lavatory at
---
more...
makeup cover in another lavatory:
the lavatory: good thing
The USCIS and DOS are not answerable to anyone man...they will just streamroll u!!!
---
girlfriend on the lavatory doors:
they can use the lavatory.
Finally Greened !! :)

Thanks to IV & the forum friends for all the intangible support !
---
hairstyles Lavatory (c by Airbus)
for me to get used to,
GCSOON-Ihope
06-01 05:15 PM
DOL PROMULGATES NEW LABOR CERTIFICATION RULES
Posted on:5/31/2007



By Attorneys Robert L. Reeves and Elsie H. Arias

Addressing concerns about fraud and abuse of the labor certification system, the Department of Labor (DOL) recently announced new regulations regarding labor certifications, including ending employers' ability to substitute alien beneficiaries, imposing a 180-day validity period of labor certifications, and regulating the payment of attorney fees associated with the filing of labor certifications. These rules will take effect on July 16, 2007.

As we have previously discussed in this column, the labor certification process is necessary for alien workers to gain lawful permanent residence through an employer for most occupations. Before the Department of Homeland Security - U.S. Citizenship and Immigration Services (USCIS) may approve employment-based immigrant visa petitions, the DOL must first certify to the USCIS that: (1) there are not sufficient U.S. workers, who are able, willing, qualified, and available at the time of the application for a visa and admission into the U.S. and at the place where the alien is to perform the work; and (2) the employment of the alien will not adversely affect the wages and working conditions of similarly employed U.S. workers.

One major change in the adjudication of labor certifications is the substitution of a beneficiary. Although not codified in law or regulation, the USCIS and DOL permits the substitution of new beneficiaries for pending or approved labor certifications to accommodate employers and their labor needs. Unfortunately, the DOL claimed that some unscrupulous lawyers and employers sold labor certifications to foreign nationals not originally identified as the beneficiary and where a bona fide job opportunity did not exist. To prevent this type of abuse in the labor certification system, the DOL will prohibit the substitution of alien beneficiaries on the rule's effective date. Previously-approved substitutions and requests for substitution! s made p rior to July 16, 2007, will remain valid.

In its new rule, the DOL will also impose a 180-day validity period for approved labor certifications. Labor certifications are presently valid for an indefinite time, but after July 16, 2007, employers must file the I-140 immigrant visa petitions with the USCIS within 180 days of the labor certification approval. Immigrant visa petitions filed after 180 days of a labor certification's approval will be denied because the labor certification will no longer be considered valid. Labor certifications approved before the rule's effective date of July 16, 2007, will also be subject to the 180-day deadline, i.e., employers will need to file I-140 visa petitions based on these prior labor certifications prior to January 12, 2008.

The DOL also clarifies in its impending rule that the barter, purchase, and sale of labor certifications is prohibited, and sets forth the ramifications for employers or attorneys engaged in this unlawful conduct, including suspension, criminal indictment, and disbarment.

The most controversial part of the DOL's new rule concerns the payment of costs and attorney fees associated with filing labor certifications. The regulations are presently silent as to whether employer or employee should bear these costs, but the new rule clearly delineates each party's financial obligations. Effective July 16, 2007, attorneys representing both the employer and alien worker in a labor certification must be paid directly by the employer for legal fees associated with preparing the application and representation before the DOL. Employers will also be responsible for paying for advertisements and related costs, which the DOL believes will help safeguard the integrity of the labor certification process. These costs cannot be transferred to or shared with the alien worker. Should the foreign national retain an attorney to represent him in the labor certification process, and this attorney will not also be representing the employer, ! the fore ign national will be allowed to pay fees directly to the attorney. This particular rule may be challenged by various immigration attorneys through litigation for interfering with contractual relationships between an attorney and a client.

Obtaining a labor certification from the DOL entails complex issues legally and procedurally for both the employer and foreign national seeking resident status. Employers and individuals seeking legal representation in these matters should consult experienced immigration counsel.


For further information CLICK HERE - WWW.RREEVES.COM
---
Great work and great initiative. Let's support this efforts. All the best.

Yes, folks, send a PM or e-mail to Nola to sign-up
---
NolaIndian32
04-15 09:10 PM
The first T Shirt order has also been placed, last week, I believe. I should be receiving this initial order by mail shortly and then I can mail out the T Shirts to those who have signed up thus far.


Guys, T Shirts are in - yay!!!:)
---